By Wes Caldwell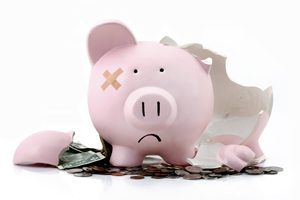 Imagine you wake up in the hospital and the doctor explains that due to a slip in the shower you have a cracked skull and have been in a coma for seven days. The good news is you will more than likely make a full recovery. The bad news is that due to the severity of your injuries you won't be able to practice for at least six to eight months.
Since you bought as much disability income coverage as you could, your lifestyle will not be impacted. Then it occurs to you: How am I going to pay the office rent and staff? How am I going to keep the practice open until I recover? Why didn't I buy that business-overhead-expense policy my agent suggested a few years ago?
What is Business Overhead Expense? BOE, as it is commonly known, is a disability policy that reimburses the practice for fixed expenses incurred during a disability. The definition of disability is the same as for individual coverage; however, the elimination period and benefit period are shorter. The elimination period is usually 30 or 60 days, with a 12- to 24-month benefit period. The purpose is to keep the doors open so the doctor has a practice to come back to upon recovery or to sell if there is a permanent disability.
What expenses does BOE cover? Some common fixed expenses include:
Lease, rent or mortgage payments
Loan and mortgage interest
Utilities and telephone
Laundry, janitorial and maintenance service
Accounting and legal service
Professional trade and subscriptions
Employee benefits
Employee salaries (excluding yours)
Equipment lease payments
Insurance premiums
Taxes
How much can I buy? Companies generally issue an amount equal to the average monthly fixed expenses of the practice. Most policies allow for a carry-over of unused monthly benefit to offset excess expenses in a particular month or to extend the benefit period.
How is it taxed? BOE premiums are always tax deductible, regardless of the business structure. The benefit is taxable to the practice; however, this is offset by the deductible expense that is reimbursed.
Conclusion: BOE is an integral part of any risk-management program. It is not only important for solo practices, but equally so for partnerships with multiple principals, as the loss of revenue puts a strain on the other partners.