Private Client Services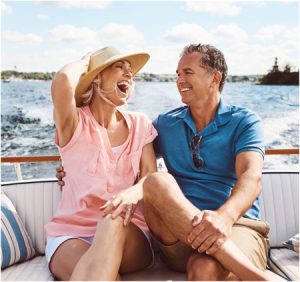 How would it feel to have a Risk consultant to help you manage the risk that comes with your success? Our Risk consultants help protect you and your assets by:
Discussing risk mitigation

Advising on best practices

Protecting you with insurance

Developing a plan
Liability risks are real, cyber threats are constant, and your property assets face threats from climate change and unforeseen accidents. Let your Risk consultant arm you with facts, advocacy and insurance options so you can choose how to best protect what is most important to you.
---
 Industry Insight
The Risk Strategies Private Client Service Team partners with clients to anticipate risks they face and mitigate and insure against vulnerabilities such as:
Liability exposures from newly licensed drivers, personal watercraft, yachts, domestic employees, fractionally and/or owned aircraft

Natural disasters including wildfires, hurricanes, tornadoes, earthquakes and winter storms

Damage to fine art, jewelry, wine and other collections

Domestic and international travel safety and security, including kidnap/hostage situations

Commercial risks such as family offices, foundations, non-profit boards, small or hobby businesses, and domestic workers compensation

Cyber threats from identity theft, social engineering, and malware
---
Our Approach
Design and implement an insurance program tailored to meet your needs today while maximizing opportunities and better premium opportunities through a detailed cost-benefit analysis approach.
---
Complimentary Review
We offer a complimentary assessment of exposures in order to confirm eligibility with premier company guidelines and appetites.
Basic information of all household members

Names
Date of births
Occupations
Risk locations

Primary residence
Secondary residence
Investment properties
Existing Policies
Inspections (Wind Mitigation, 4 Point, Elevation Certificates)
Entities (Trusts, LLC's)
Vehicles / Drivers
Valuables: Jewelry, Fine Art and other collectibles
Watercrafts: Boats, Yachts and/or Jet skis
Umbrella / Excess Liability
---
Solutions and Capabilities
Our professional Risk consultants spend time to understand your priorities. Our solutions are crafted to protect you, your family, and your assets from loss through insurance and risk mitigation.
Cost-benefit analysis of coverage and limits
Consultation on risk mitigation and how to contractually transfer liability
Expert and honest advice from advisors who are dedicated, educated and experienced
Respected claims team that advocates for clients and ensures fair settlements
Expertise in multiple insurance disciplines (personal, commercial, life, art, aviation)