EMPLOYMENT PRACTICES LIABILITY INSURANCE (EPLI)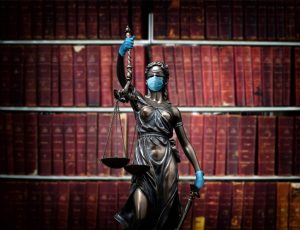 During this unprecedented and ever-chaning time, growing perils involving employment, disgruntled shareholders, mergers/acquisitions, government investigations, ERISA violations and employee dishonesty require more innovation and more flexibility among insurance programs and providers. At the same time, businesses want less complication. They want to make easier choices, and feel secure about their course of action.
In partnership with an AM Best "A+" rated carrier, we are able to offer a comprehensive Employment Practice Liability Insurance (EPLI) product that offers the versatility, simplicity and security that practices like yours are seeking. This product is exclusively distributed through our wholesale partner AmWINS Brokerage, a leading specialty distributor of property, casualty and professional lines insurance.
EMPLOYMENT PRACTICES LIABILITY (EPL) IS INSURANCE THAT:
Protects a company and its employees from allegations of wrongful termination or demotion, sexual or workplace harassment, discrimination, retaliation, defamation and other unfair hiring/firing practices.
Often includes coverage for harassment or discrimination-related claims brought by third parties such as customers, clients, vendors or other people who come in contact with your employees.
Covers defense costs, settlements and other damages associated with employment-related lawsuits.
Can also include small defense costs limits for Wage & Hour claims. Very few markets also provide indemnity coverage.
May also include a small limit of coverage for immigration-related claims.
ADDITIONAL REASONS TO PURCHASE EPL INSURANCE:
It doesn't matter if you are right or wrong, defending against litigation is costly.
No other types of insurance respond to EPL matters.
To take advantage of the insurance company's discounted law firm rates and experience handling employment claims.
A mishandled employment lawsuit can cause irreparable harm to a company's reputation.
Many EPL policies now include free hotlines and employee training services to help employers comply with employment laws and regulations.
WHO IS LIKELY TO SUE OR FILE CHARGES AGAINST US FOR ALLEGED EMPLOYMENT LAW VIOLATIONS?
Employees, former employees, volunteers and employment applicants.
Third Parties: customers, vendors, competitors, employees of nearby businesses and others.
Regulatory or governmental agencies such as the Equal Employment Opportunity Commission (EEOC), Department of Labor (DOL), California Department of Fair Employment and Housing (DFEH), and many other similar state or local regulatory agencies.
HIGHLIGHTS OF THE EPLI COVERAGE INCLUDES:
E-Risk EPL Helpline
Broad definition of employees to include leased or contracted individuals, independent contractors and applicants for employment
Full retaliation coverage
Punitive damaged coverage (Most favorable venue language) where insurable
No exclusion for reduction in force or mass layoffs
No intentional acts exclusion
Third party coverage built into form and is available for an additional premium. Broad definition of third party
Broad definition of Claim
Broad definition of Loss inclusive of Prejudgment and Post judgment awards
Broad Wrongful Act definition
Additional Limit for Defense Costs is available for an additional premium
Loss specifically includes front pay and back pay.
BIPD exclusion modified not to apply to mental anguish or humiliation for all claims
No prior subsidiary exclusion
Favorable other insurance provision, such that policy would be primary for Employment practices Claims and excess of other insurance for Third Party Claims
In addition to the above coverage highlights, our Business and Management General Terms and Conditions have the following coverage benefits:
Duty to defend form
World wide coverage
Coverage non cancelable by Underwriters except for non-payment of premium
Broad definition of Insureds, including coverage for Directors and Officers, employees as well as the corporate entity and any such organization as a debtor -in-possession or a bankruptcy estate of such entity
Severability as respects all exclusions and the application
Spousal/domestic partner extension
Broad definition of subsidiary to include automatic coverage for newly created or acquired subsidiaries with no threshold or reporting requirements. Automatic coverage for joint ventures.
Multiple year run off and discovery period options offered at time of quote.
Bilateral discovery
No Hammer clause
*Please note – the above coverage highlights are for illustration purposes only and shall not be construed as policy interpretations.