BUSINESS OWNERS POLICY (BOP)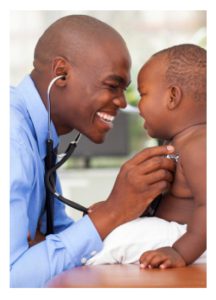 HEALTHY COVERAGE SOLUTIONS TO PROTECT YOUR PRACTICE.
A BOP can help protect your business in much the same way that a homeowners policy protects your home and personal possessions. The Hartford's BOP combines these essential coverages to provide a cost-effective solution to help safeguard your office:
Business Property insurance to help protect the property you own, lease or rent
Business Liability coverage to help protect your business in the event it is responsible for causing harm to a person and/or damage to property
Business Income coverage to help protect lost income if your business is forced to close due to direct physical loss or damage to its premises resulting from a covered cause of loss
OPTIONAL COVERAGES MEDICAL PRACTICES LIKE YOURS SELECT
A wide range of optional coverages offer additional protection for risks that are unique to medical offices. Many are available separately or in
cost-effective packages, giving you the flexibility to design a program that's right for your business.
Data Breach helps you pay for response expenses, legal costs and income protection if the sensitive personal information you collect or store is lost or stolen.
Business Income Daily Limit Options covers the daily income you lose – regardless of whether your appointments are rescheduled or not – if your office cannot open for a covered reason.
Spoilage helps replace perishable medicines that are lost due to temperature change resulting from a loss of power, the breakdown or failure of heating or cooling equipment, or contamination by a refrigerant.
Reimbursement of Legal Expenses for a Court or Review Board provides defense costs if you're required to appear before a civil court or state review board because of a disciplinary action that arises as a result of your professional activities.
Employment Practices Liability (EPL) provides coverage if you're sued by an employee, patron or vendor alleging discrimination, sexual harassment, wrongful termination or other types of claims relating to your employment practices.
Accounts Receivable provides coverage if you're unable to collect outstanding balances from your patients because of a covered loss or damage to your accounts receivable records.
Business Income for Cloud Service Interruption helps pay for lost income if you need to suspend or slow business operations because of an unplanned and unannounced interruption in your cloud service.
Employee Dishonesty provides coverage if an employee steals money, securities or other property owned by your business.
Electronic Data and Interruption of Computer Operations pays to replace or restore electronic data that has been destroyed, corrupted, or made inaccessible by a computer virus or covered loss, and any loss of business income.