Employee Benefits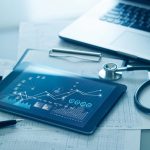 Risk Strategies specializes in delivering high quality, cost-effective, compliant employee benefit
programs for middle-market employers. Our clients have regional, national and global employees
and are in every industry, from nonprofit and home health organizations to hotels and architectural
firms. Both innovative and resourceful, our targeted solutions achieve improved health and
wellness and greater workforce productivity.
As consultants providing an abiding commitment to advocacy and service, we align you with a
dedicated account team that works side-by-side with you
Industry Insight
Our job is to make sure that your employee benefits programs meet your business and human capital objectives, so you can focus on your business. These are some of today's challenges:
Rising health costs that affect employers and their workforce
Increasingly complex federal, statutory, and municipal laws and regulations
A growing digital landscape that affects how employees experience work
Addressing the benefits needs of a multi-generational and diverse workforce
The need to build a benefits program resilient to the shifts in organizational culture
Emerging trends in wellness solutions, including physical, mental, behavioral, and financial
Solutions and Capabilities
We create innovative and evidence-based benefits solutions that respond to every employer's unique demographics and workforce health and wellness needs. This is done with a holistic approach that includes a dedicated account team of benefits specialists who focus on:
• Medical plan options from traditional plans to alternative financing solutions and medical captive programs
• 12-month approach to underwriting and financial analysis, utilization review, benchmarking, and more
• Wellness programs for overall competitiveness while staying compliant
• Communications programs with tools for a multigenerational workforce
• Technology solutions, including benefit administration platforms with mobile and online enrollment, digital wellness programming, and virtual education
• Voluntary and specialty products, from executive benefits to health savings plans
• HR consulting and compliance to help navigate complexities and mitigate risks, including a customized compliance dashboard, webinars, and the
filing of Form 5500s