MedMal Direct settles 95% of their medical malpractice claims with payments to the plaintiffs, recent study in Florida shows.
By Matt Gracey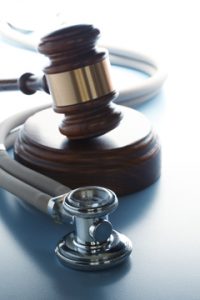 This is a classic story of cheap vs. good. With the extremely competitive climate in the Florida professional liability insurance market for physicians and surgeons, one can often lose sight of the most-important factors in choosing an insurance company. With prices falling substantially since 2005, doctors have become used to looking for price discounting and some have fallen into the trap of choosing the cheapest carrier without further consideration. In the long-gone days of most hospitals requiring malpractice insurance coverage, doctors who wanted to practice uninsured just looked for the bare minimum coverage at the lowest price. Those doctors have long ago gone "bare." For those choosing a less-risky path of purchasing insurance coverage, there is a dizzying array of offers of coverage from a wide variety of insurers and agents.
Identifying the fundamental reasons to purchase coverage is easy: you want to protect yourself from claims by your patients. You want to protect your reputation and your assets in an economical and relatively simple way. When we as patients visit a doctor we assume that the medical care will be high quality or, at worst, we expect our care to be technically competent. Doctors also expect that when they purchase malpractice insurance the "care" they receive from their insurer when a claim arises will be high quality and legally competent. So how can a doctor really gauge if their insurer or one from which they are contemplating purchasing coverage is competent in handling claims, given the smoke of many marketing slogans and advertising promises?
As independent specialists in malpractice insurance coverage placement, that is the same question that faces Danna-Gracey, as well as the other agents and brokers. With our responsibility to analyze each insurer's performance so we can make competent recommendations to our clients, we turn to the very informative annual reports of the Florida Office of Insurance Regulation.
The 2015 report shows that three top admitted insurers with more than $50 million in surplus   (Medical Protective, The Doctors Company TDC, and Mag Mutual) handled claims very differently than two active admitted insurers with less than $50 million in surplus (MedMal Direct and Lancet). The biggest difference was in three factors related to claims handling, which is where doctors deserve the best, just as patients deserve good medical care. The first was in what percentage of medical malpractice claims were closed with a payment to the plaintiffs. For the smaller insurer group, their average was 97.5% of their cases closed with a payment vs. 46% of cases against the larger insurers, so more than double the cases against doctors insured with these smaller insurance companies were settled with a payment! The second factor is the number of days it took the insurers to close cases against their insureds. The larger companies closed their cases on average in 809 days (just over two years), whereas the smaller companies in this group closed their cases on average in 529 days (about a year and a half). The other important factor is the indemnity payments that the insurers pay for cases against their insureds. Once again the larger, A.M. Best rated companies did much better compared to the unrated smaller insurers, which had 41% higher average indemnity payments!
The combination of these three statistics lead me to conclude that the smaller insurers of doctors in Florida rush to settle cases so that they can limit their legal fees, limit their exposure to larger settlements, and avoid bad-faith medical malpractice claims. Beware of the marketing folks who try to make doctors think such rushed settlements are because they do better or quicker claims analysis, have more aggressive claims management, or that they want to more quickly end the stressful lawsuits against doctors. I believe the real reason that smaller insurers settle claims quickly and more often for significant dollar settlements is that smaller insurers just do not have the financial strength to weather a long and often very expensive defense of their insured doctors. If you want a serious defense of medical malpractice claims that may arise against you, look carefully at the financial size and strength of the insurance company.
Matt Gracey is a medical malpractice insurance specialist with Danna-Gracey, an independent insurance agency based in downtown Delray Beach with a statewide team of specialists dedicated solely to insurance coverage placement for Florida's doctors. To contact him call (800) 966-2120, or e-mail matt@dannagracey.com.