FREE Test of Your Employees' Cyber Hygiene
Just takes one employee one click for a breach of your records!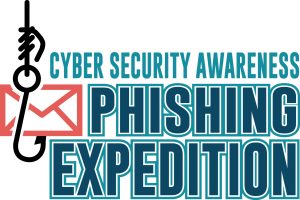 Phishing is big business, and can ruin your practice. Attacks have shown record growth in recent years. Did you know that 66% of malware is now installed via malicious email attachments, and advanced spear phishing attacks costing businesses an average of $140,000 per incident? Users continue to be the easiest target for attackers in the cyber security defenses of most organizations, however a staff of trained, phishing-aware employees can provide you with a human firewall against these threats. A solid security awareness program is an integral part of any strong defense strategy.
Introducing Cyber Security Awareness Phishing Expedition, a confidential phishing attack simulation and training system for your employees. It tests and educates your employees through automated attack simulations, quality security awareness training, and actionable reporting metrics.
Cyber security is only as good as your weakest link:
Cyber Security Awareness Phishing Expedition is a free, simple, no-obligation method of determining how susceptible your practice may be to the multiple sophisticated phishing scams that are constantly targeting your employees.
Step 1: Simply upload an Excel file (A template can be downloaded here) with your users' email addresses to our secure online portal below. Your data will NOT be used for any data collection nor will it be used in any way outside of this testing.
Step 2: We deliver to you a confidential report showing the results of the initial Phishing Expedition. You will see who was "caught" and who is "cyber aware" and you will finally really know how strong your "human firewall" is.
Step 3: Based on the outcome of the Phishing Expedition test, we will present you with options that range from online customized training modules to one-of-a-kind proactive cyber insurance coverage to assist you in training your staff and to further protect your practice from these ever-present threats.
Contact us today at 800.966.2120 or info@dannagracey.com for a no-obligation Cyber Security Awareness Phishing Expedition test to see just how vulnerable your practice is to a phishing scam.
Remember, it only takes ONE CLICK!