Why Do I Need Audiologist Liability Insurance?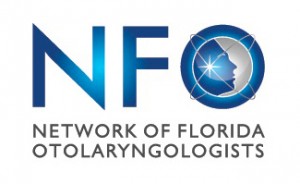 Relying solely on an employer's audiologist malpractice insurance to protect personal assets from a lawsuit may cause professionals undue hardship. Having separate audiologist liability insurance from your employer is important because an employer's policy may focus on their financial liability first, leaving little to no protection for you depending on damages incurred. If named in a lawsuit, individuals could be exposed, resulting in financially devastating legal costs. The best protection for any allegation against your professional services is having reliable audiologist liability insurance at a reasonable cost. CM&F'S liability insurance for audiologists is designed to protect personal assets and cover legal expenses in the event of a malpractice lawsuit. This insurance covers amounts that you would otherwise be legally obligated to pay as a result of a professional liability claim arising out of a covered medical incident, whether the accusations are proven true or not.
We are very excited to announce the launch of the new NFO Audiologists Malpractice Insurance Program, insured by CM&F / MedPro, a Berkshire Hathaway company.  The three best highlights of the program are as follows:
Most importantly the coverage is with the same insurance company family as the NFO's malpractice insurance program for the nearly three hundred otolaryngologists across Florida.  With the same claims handlers defending any lawsuits against the program insured audiologists and otolaryngologists alike will have a unity of defense instead of different insurers looking to place blame on the other codefendant providers, which is what plaintiff attorneys count on to win large settlements and jury awards.
This coverage gives you an across the board ability to consent to any settlements of lawsuits against you, which many other popular policies among audiologists do not.
CM&F / MedPro are rated by A.M. Best higher than any competitors, which in the unfolding "hard" market conditions of increasing claims losses is extremely important and will allow you to rest assured that your insurer will be solvent in your time of need.
We encourage all audiologists in Florida to research and compare this coverage and highlights with any other options to see why now is a smart time to switch to this great new program.
With this exclusive program offered through the NFO and Danna-Gracey, CM&F offers Audiologist malpractice insurance to individuals interested in protecting themselves with superior liability insurance. Compare your Audiologist liability insurance policy today with CM&F to immediately see why so many of your colleagues are turning to CM&F.
The NFO Audiologist Program is underwritten by top-rated Medical Protective, rated A++ (Superior) by A.M. Best. As the nation's oldest provider of healthcare malpractice liability insurance, Medical Protective has been protecting the assets and reputations of healthcare providers for over 100 years.
In Florida for $1MM/$3MM Limits of Occurrence Coverage, you can secure coverage for just $86 for Employed and $148 for Self-Employed.
For more information, contact the program administrators with Danna-Gracey at 800.966.2120.