American IV Association Professional Liability Insurance Program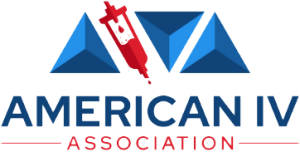 The American IV Association (AIVA) is extremely pleased to announce their association with Risk Strategies/Danna-Gracey for your medical malpractice insurance, as well as several other risk-avoidance insurance coverages, now available to AIVA members through the American IV Association Professional Liability Insurance Program. Created and endorsed by the AIVA for AIVA members, it is available exclusively through our partnership with Risk Strategies, one of the leading medical malpractice insurance agencies in the nation.
From costly premiums to a rise in lawsuits, infusion centers face complicated risks every day. The Risk Strategies Medical Malpractice Team is an elite group of dedicated insurance and risk management professionals with over 35 years of experience in the health care sector. As a part of their larger and fully comprehensive Health Care Practice, they understand the specific needs of health care professionals and the risks they will encounter.
Through the power of strength in numbers, we are able to offer a collection of options designed specifically to protect your practice from the modern day threats you face every day, such as medical malpractice including medical directorship coverage, Workers' Compensation, cyber breaches, ransomware, RAC audits, sexual harassment claims from patients and disgruntled employees, HIPAA violations, online reputation repair, Board of Medicine investigations, billing errors, and more.
The following are the available enhanced offerings, with a brief overview of what is covered: