"Tails" can get quite expensive – one of the many things to consider when thinking about changing your practice model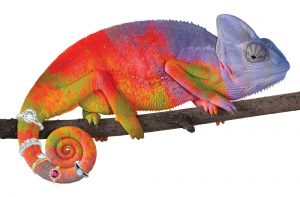 Are you burned out, frustrated, overworked, underappreciated, and being driven crazy by compliance issues all while your expenses are increasing and revenue is decreasing? No wonder you are contemplating a different practice model!
Is there a way out of this proverbial box? Retire, sell to a hospital, join a larger group, sell to venture capital/private equity companies, or just stay steady and practice on.
No matter the solution you choose, you will need a host of information to make a good decision on your path forward. Since Danna-Gracey specializes in malpractice insurance, we will explore some of the pressing questions on that front.
When you change your practice model, one of the most important and costly insurance problems you will encounter is "tail" coverage that completes a claims-made policy, which almost all doctors carry.  Here are the most essential questions you need help with:
What is the tail cost from your current insurer? Varies widely!
How long of a tail will your current insurer offer you?
Will your tail policy still allow you to consent to any settlement of a claim against you? Many will not.
What is a free tail and how do you qualify for one?
Do you qualify for a free tail from your current insurer?
Do you meet your current insurer's age requirements?
Can you get a free tail if you will become a locum?
Will your current insurer require you to fully retire from medicine or can you stay in medicine and still get a free tail?
Will your insurer/new insurer give you a free tail if you sell to a hospital? If you join a larger group that has a different insurer, will you still get a free tail?
Alternative tail market:  Do you know the terms, ratings, and cost savings vs. risk of the stand-alone tail market we commonly call the "Wild West?"
Is your current policy incident sensitive in case you don't buy a tail?
Claims-defense issues to consider:
Do you know the claims history of the doctors in your new group? If not, think about how previous claims could impact your future premiums and if you could potentially get sued more often in multiple-defendant cases.
Once you are part of a new group, who has the right to consent to settle a case against you, you or the group or hospital?
Policy considerations:
Is there a required limit of liability imposed by the new practice group or a deductible?  If so, will you have to purchase a tail with higher limits?
Will your insurance coverage be with an "A" rated insurer, an offshore captive, or some self- funded insurer?
Who is paying for the coverage, you or the group?
If you leave your new group, who will be able to cancel your policy and receive the refund, you or the group?
Will prior-acts coverage be included in a new policy or will you be forced to purchase an expensive tail when you change practice models?
Contact Julie Danna at julie@dannagracey.com or 850.530.3924 to discuss these and other considerations when changing your practice model.