EMPLOYMENT PRACTICES LIABILITY INSURANCE (EPLI)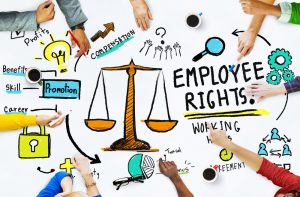 Employment Practices Liability Insurance (EPLI) coverage protects an employer against an employee practices liability (EPL) claims of discrimination (age, sex, race, disability, etc.), wrongful termination, and sexual harassment. Many medical practices and healthcare providers are not aware of this growing exposure and overlook the potential catastrophic loss they could face from an EPL claim since it is usually excluded from most professional liability insurance coverage. Defense expenses are often the largest component of the total loss amount paid to settle employment practices litigation.
Some of the Federal laws that address employment liability, in addition to the numerous State and local laws and rules and regulations, governing healthcare providers include:
Title VII of the Civil Rights Act of 1964 and the Civil Rights Act of 1991, which amended Title VII to include additional recoveries for the claimant and gave claimants the right to a jury trial
The Family Medical Leave Act
The Age Discrimination in Employment Act (ADEA)
The Americans with Disabilities Act (ADA)
Why You Should Have This Coverage
Employers' susceptibility to employment practices liability has increased dramatically in recent years due to the evolving economic, political, and legal environment. During these troubling economic times, disgruntled employees are much more likely to file employment practices claims as a means of obtaining money from employers. Recently enacted employment laws have expanded employee rights, giving rise to new causes of action which may be brought against employers and create greater rights of recovery for damages under these causes of action. The US Equal Employment Opportunity Commission (EEOC) reported that they received nearly 100,000 filings in 2012. This represents the trend of increasing filing year after year. The EEOC also reported that it secured more than $400 million in monetary awards for the latest reporting period. Retaliation claims surpassed racial discrimination claims as the most frequently filed charge, while allegations of violations based on religion, disability, and age also increased.
Statistically, employment-related claims occur more frequently with healthcare providers than any other types of business simply due to the nature of a medical practice and its increased vulnerability to employment practice issues. Physicians and healthcare providers are often perceived as having very "deep pockets," and represent a rich target for lawsuits. Healthcare providers, including physicians' and other providers' offices and healthcare facilities, present a unique and difficult employment practices liability insurance exposure. In addition, healthcare providers have patient and vendor discrimination and harassment exposures (third party).
Small to medium employers, such as healthcare providers and medical offices are often targeted for several glaring reasons. Most do not have a human resource department, training is often focused on clinical issues and very rarely provides the required human resources and personal development training and intelligence that are gained in many other business organizations, there is a lack of proper procedures set in place, and in many cases, they carry inadequate or no insurance.